Student Success: LaTasha Wilson
November 8, 2023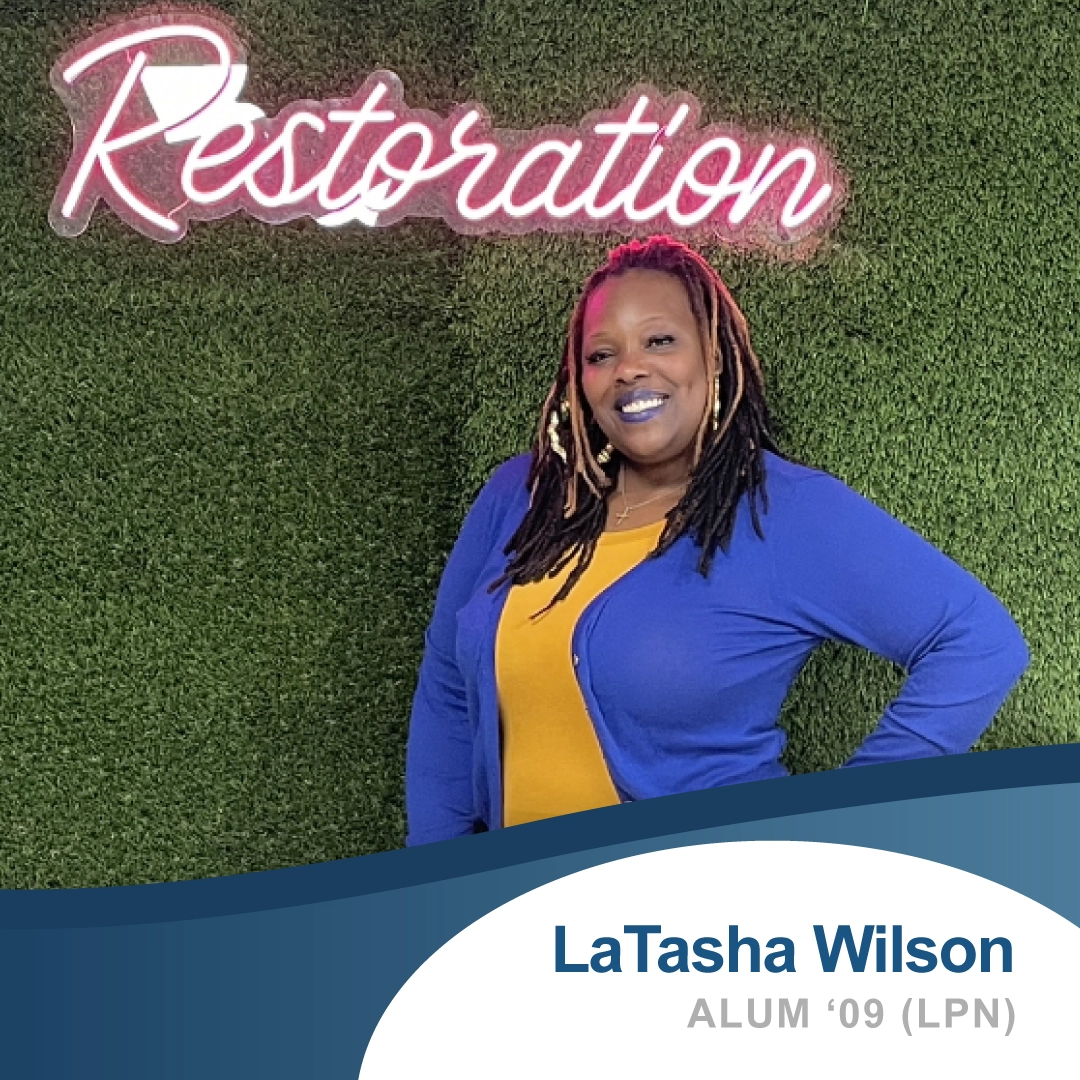 Ms. LaTasha Wilson graduated from Lively's LPN program in 2009. She is currently an RN Case Manager at Children's Medical Services and is completing a Master of Science in Nursing degree. Ms. Wilson hopes her testimony will inspire someone else to pursue a career in the healthcare industry.
"Attending Lively and becoming a licensed practical nurse (LPN) wasn't my first choice. I graduated high school in 2001. After graduation, I started pursuing a registered nursing (RN). Unfortunately, I wasn't successful in passing the entrance exam. However, I never let it stop me. I continued my journey by taking prerequisite courses at three different colleges. I was now tired, weary, and felt like I wasn't accomplishing anything. Yet, I still had this burning desire to become a nurse. I heard about Lively offering an LPN program, which I could later bridge into an RN program. I decided to apply, got accepted, and started the LPN program.
Lively has tremendously changed my life. It was the best investment that I could ever provide for myself. During the first year of school, I faced personal conflicts at home. I was in an abusive marriage and had three small children. I can never forget the words of my ex-husband when he told me I was going to fail out of school. That's just what happened. I was utterly devastated, but I couldn't give up. I left that marriage and restarted LPN school in the night program. I learned my studying style and became a better student. Defeat was no longer my portion. There was one quote that I always tell myself. "I can do all things through Christ that strengthens me."
Nonetheless, the journey through LPN school at Lively was very tough and required sacrifices for success. It cost me sleepless nights, tears, and pain, and challenged my character. LPN school set the tone for my nursing career, gave me a foundation, and built my integrity. Lively was that open door in my life that changed the trajectory. In my childhood years, I would practice nursing with my older sister. In 2009, my oldest sister pinned me at my Lively LPN pinning ceremony.
Lively gave me the courage to walk away from an abusive relationship, get out of poverty, and no longer require government assistance. Since graduation, I have obtained my Associate of Arts, Associate of Science in Nursing, and Bachelor of Science in Nursing. I am presently completing my Master of Science in Nursing. Lively will always be my core foundation of nursing and where I obtain the tools to learn."