Creating Careers: RAM Construction
November 9, 2023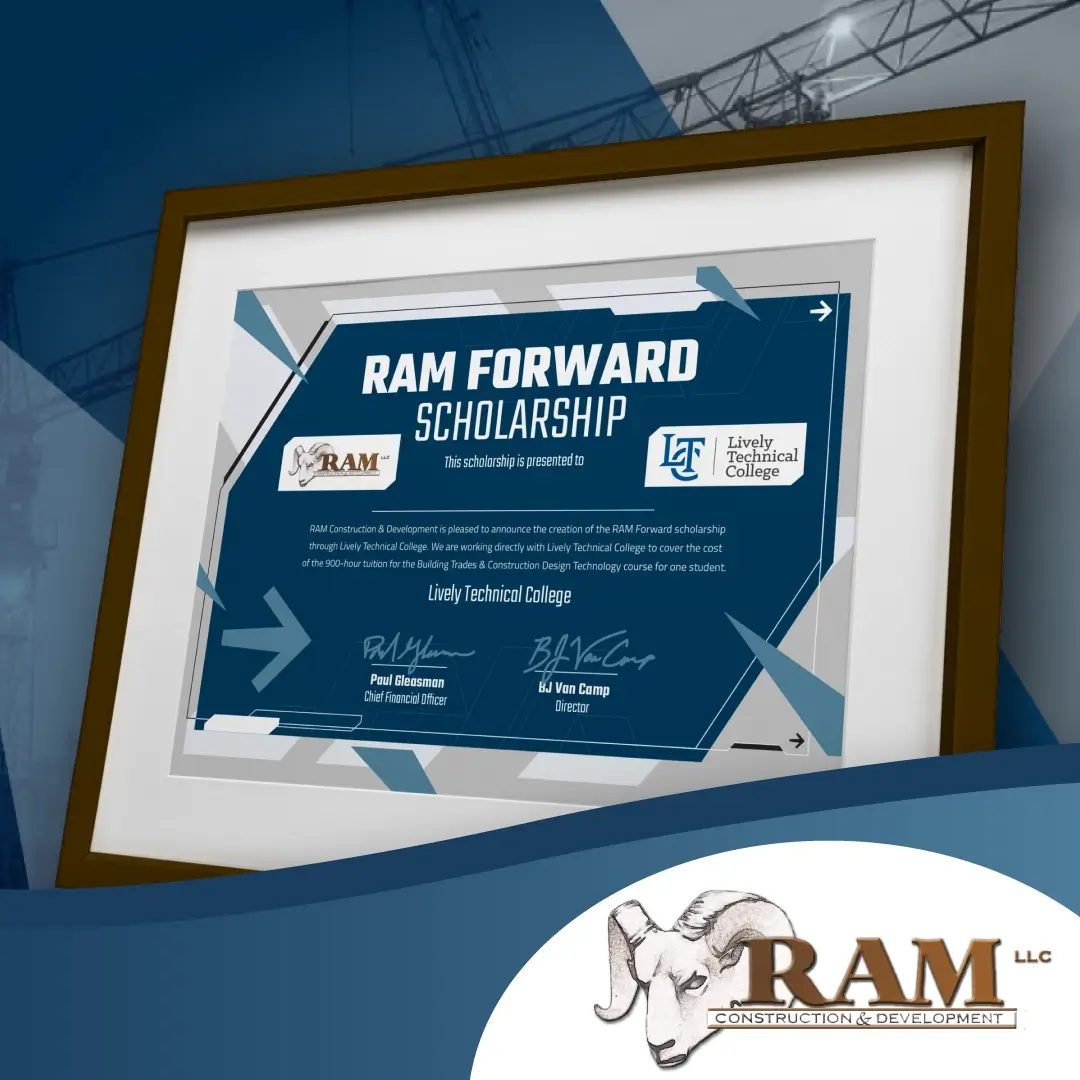 RAM Construction & Development (RAM) has been a dedicated supporter of Lively Technical College and our Building Trades & Construction Design Technology Program. RAM's ongoing advocacy for Lively's Building & Construction Program was further elevated by funding the RAM Forward Scholarship, designed to assist Leon County School graduating students who demonstrate financial need and a willingness to enter the construction field.
RAM is recognized for its work across the southeast U.S., with extensive experience in educational facilities, financial institutions, pre-engineered metal buildings, and multi-storied office buildings. RAM is dedicated to providing exceptional service to its clients, and Lively Tech is grateful to offer professional building and construction training for its prospective team members.
Thank you, RAM Construction & Development, for being a Lively Tech Business Leader and offering our graduates an opportunity to create a construction career.