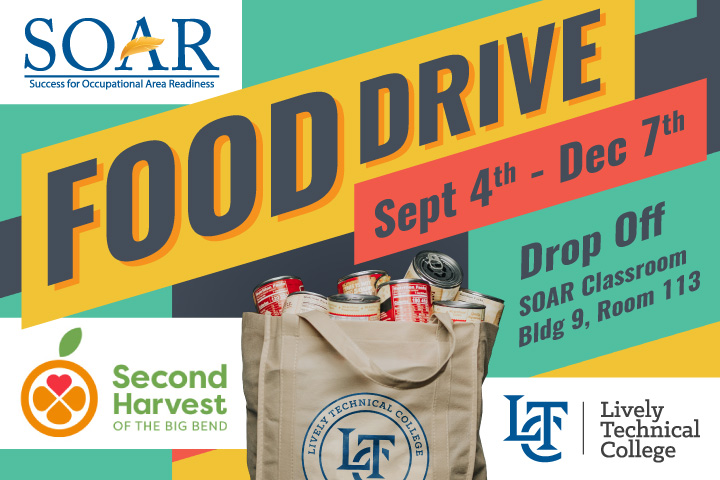 SOAR's Specialized Career Instruction class is organizing a food drive!
Who: 
Donations will go FIRST to Lively's food pantry right here on campus!
Any extra donations will go to Second Harvest (a volunteer job site for our class).
What:
Bring your non-perishable items and donations to campus!
Most Needed Items (all donations welcome!):

Canned Fruits, Veggies, & Meats
Cereal
Hearty Soup/Stew
Peanut Butter
Where:
Drop off your items in the SOAR area (Building 9, behind Student Services)
When:
We will be collecting donations on an ongoing basis until December 7!
Let's unite together to help meet this basic need of some valuable members of our Tallahassee community!